Safe. Convenient. Affordable.
Simply Flexible Pricing

*Prices are subject to change.
**Monthly membership rates are available.
We're Ready When You Are.
See How It Works.
---
Designed with your pet in mind.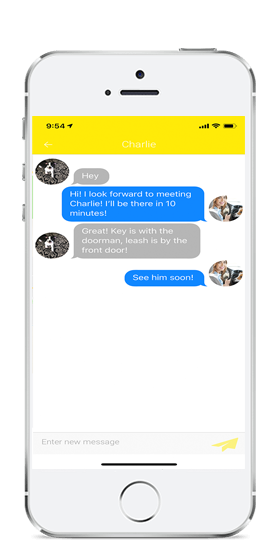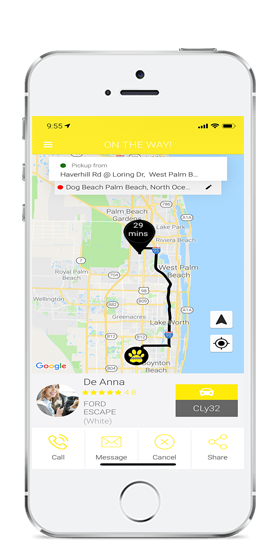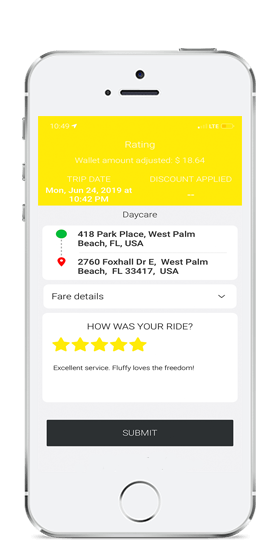 Your Pet's Designated Driver.
Features
Why Ride With Us?
---
The Pet Taxi App® is the nation's only on-demand network of vetted and insured pet professional drivers. We offer safe, available, and affordable pet transportation at the touch of a button! Each ride is GPS tracked and insures that your pet & home are covered up to $1,000,000.
Safety comes first.
Dogs are comfortably secured in a pet-safety seatbelt & personal carriers are required for all other pets.
Ratings & referral driven service.
Vetted and insured pet professional drivers adhere to 5-star ratings and treat your pet like they were their own.
"Meet-and-Greet" & lock boxes available.
Want to meet your driver? Need to leave a key behind? Send us a message, we are happy and here to help!
Freedom For The Whole Family.
The Pet Taxi App® makes pet ownership easy, affordable, and fun. I travel most of the year and send Bunny to boarding when I do. They deliver her for me at such a great rate and I get so much more precious time before take-off.

Sarah McCormick
Fort Lauderdale, FL
When Izzy was sick but I had a meeting I just could not cancel, my friend told me about The Pet Taxi App®. With the click of a few buttons, they saved the day. On-demand service is exactly what my busy schedule needs.

My best friend LOVES his new best friend. He knows the sound of the app when it notifies us that his ride is here and he runs wild with excitement! It's so nice to see him so happy when his driver comes to the door.

Maryam Amiri
Wellington, FL
5-Star Pet Transportation.
Team
Featured Drivers
---
Meet some of our Pet Professional Drivers.
Morgan Guadis
Since April 2017
I could not be more proud to represent The Pet Taxi App® and our mission to keep pets happy and healthy! Who wants to go for a ride?

Chrissy Senating
Since June 2017
I talk to every pet. I make sure they know they are safe and loved, and they seem to really get it. Your pet's happiness is my motivation.

Ryan Gonzalez
Since November 2017
Having the privlege to transport such precious cargo gives me great pleasure and joy. Thank you for the opportunity to care for your pets.
Here's To Happy & Healthy Pets!